Interview with Clayton Smith
Clayton Smith has had a fair bit of success on amazon with his quirky small-town sci-fi.  He kindly answered a few question for us.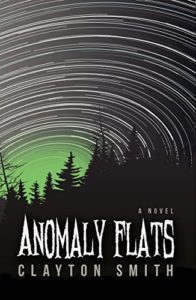 1. Your work has been described as a cross between Peter Clines & Stephen King (by me!).  Is this a fair assessment?  If not, how would you describe your work?
To be honest, I've never read Peter Clines, so I can't say! I do think there are definitely Stephen King-like elements in a lot of my work, and if I had to describe my work, I'd probably say most of my books read like a combination of King and Terry Pratchett, with the occasional Neil Gaiman thrown in. 
2  Tell us about your latest book.
My most recent book is Na Akua, which is the story of a mainlander who goes to Hawaii, falls in love with a mysterious woman who's not quite what she seems, and becomes embroiled in a wild adventure with the gods of Hawaiian mythology (Pele, Maui, and the whole gang). It's fun, it's funny, it's fast-paced, and it's really steeped in Hawaiian culture and myth. It's the first book in a series, and I'm looking to publish the next book this year!
3.  Who do you enjoy reading?  Which writers inspire your work?
I like to read whatever I can get my hands on. The last book I read was One Hundred Years of Solitude by Gabriel Garcia Marquez, finally, and I was absolutely blown away by it. My biggest inspirations throughout my life have probably been Gaiman, Roald Dahl, Louis Sachar, Vonnegut, and Steinbeck.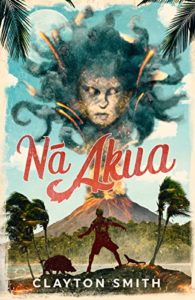 4,  Do you plan out your books, or make them up as you go?
I do a little bit of both. I hammer out a general outline, and sometimes I make that outline pretty detailed, but usually I leave a lot of room for exploration within the story. I love it when I don't know how any given tale is going to go. To me, that's one of the most fun parts about writing, just letting your story take on a life of its own and show you where it decides to go.
5. I'm interested in the process of writing…what does a typical writing day look like for you?
I'm not sure I really have a typical writing day, though I find that I write best in the mornings, so I usually like to wake up early, put on some coffee or head down to the local coffee shop, and hammer out a few pages before the day starts. Then I sort of steal away writing time whenever I can…on the train, while dinner's in the oven, right before I go to sleep, whenever I can.
6.  Did you grow up reading science fiction and fantasy?
I actually didn't read too much of sci-fi and fantasy growing up. The closest I probably got was R. L. Stine. I absolutely loved the Goosebumps series as a kid. But I never really read much sci-fi/fantasy until I was older…though I used to watch a lot of Twilight Zone when I was little. I'd always find the marathons on cable and just spend days taking it in. I think it's safe to say that's a show that had a major influence on my work.
7  What are you working on next?
This is a year of sequels! I'm working on Na Akua: Namaka's Revenge, and I'm also working on Post-Apocalypticon, a follow-up to my first novel, Apocalypticon. And it's funny, because I never planned on there being a sequel to Apocalypticon, but so many fans have asked about one, and I do think there's more story to tell there…just not in the way of a typical sequel. So I'm hoping to have both of those books out before the end of 2017.